Explore Ancient Sinagua Ruins & Cliff Dwellings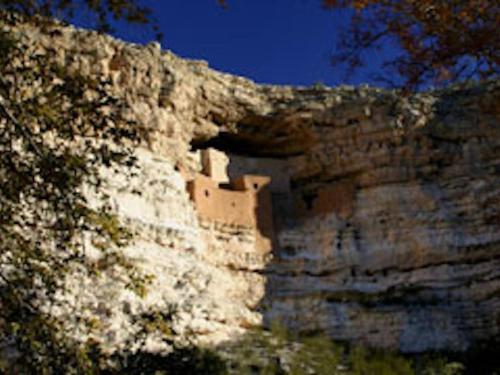 Montezuma Castle National Monument
While having nothing to do with Montezuma or even a castle, this ruin is one of the best preserved Clliff Dwellings in all of North America. This 20 room structure provided security and shelter in the very harsh desert landscape of the Arizona southwest. Museum on premises. Located just 20 minutes south of Canyon Villa at exit 289 on I-17. And easy drive on paved roads.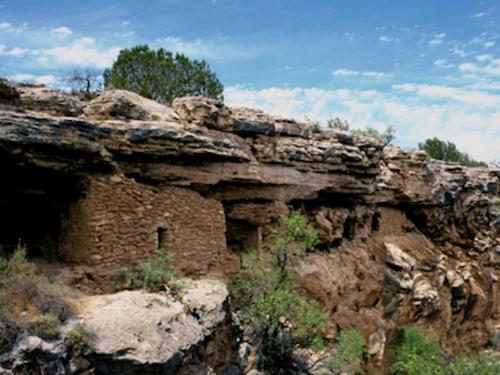 Near Montezuma Castle, this ancient deep water well was a major source of water for the Sinaguan people of the area. The rim is surrounded with cliff dwelling and rock art. There is a short hike to the area where the natives irrigated water from a lower level, keeping themselve cool in the hot summers and their crops watered.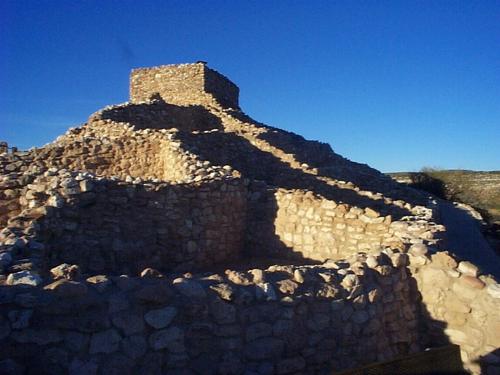 Tuzigoot National Monument
Located between Cottonwood and Clarkdate, Tuzigoot is a large pueblo plains complex from the ancient Sinaguan culture. The Sinaquans were involved in agriculture and had a trade network spanning over a hundred miles. There is an excellent museum at this location with a weatlh of information and exhibits from this era over 500 years ago.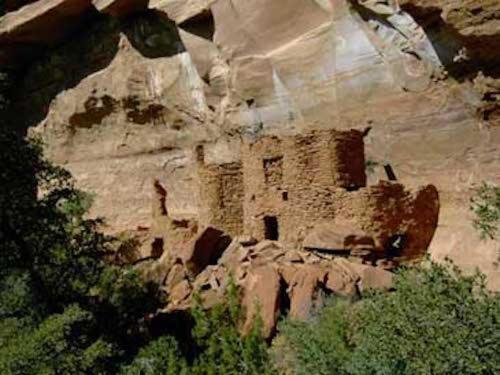 Palatki Heritage Site
The Palatki Indian Ruins in Coconino National Forest, can bring you hands on close to the history of the great Sinaguan culture. Depp in Red Rock Country, a somewhat rugged but acheivable trail takes you is 1.2 miles round trip to see the some of the remaining ruins and 0.6 miles to view some excellently preserved rock art. Reservations are required. Call928-282-3854 for more information.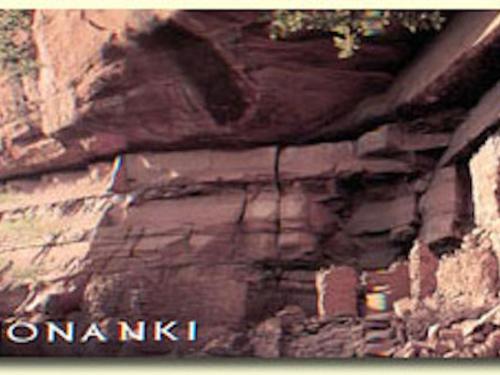 About 4.5 miles further out than Palatki, the Honanki site is but another well preserved example of life from 1000 AD to 1300 AD, a period of time longer than the existence of the USA. The road here is quite rugged, and a high clearance vehicle is recommended.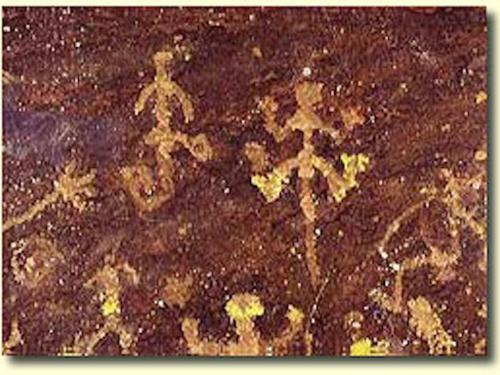 The largest known petroglyph site in the Verde Valley, and also one of the best preserved over the years. Located on a historic cattle ranch, the site was acquired by the Coconino National Forest in 1994 and is an incredible preservation of Rock Art from the 11th and 12th Centuries. Hike a 1 mile trail along the stream to the petroglyphs Volunteers on hand for full information upon arrival. Open weekends. Only 20 Minutes from our Sedona BB.