Special Events In Sedona
Published by the local Chamber of Commerce, this calendar is a comprehensive listing of daily and annual events throughout the Sedona Area. There is so much to do while you are staying at our Sedona Inn. Here you will find just about every event going on for the dates you select. You can even search and sort for areas where you may have a particular interest such as art festivals, nature talks, etc.
Events and Things-To-Do in Sedona
NOTE: To be sure your computer has loaded our CURRENT webpage with our latest information, refresh you page by hitting "F5" if you are using Windows, and on a Mac, hold down "Control" and hit "R". On an Ipad, just hit the circular arrow at the end of the address bar.
Weather in Sedona and the Verde Valley area
For at least a 7 day Forecast of the Sedona area, we recommend the National Weather Service which is highly accurate right down to our zip code. You may note that the area is shown as "Big Park". This is an old mapping name of our area of Sedona and is accurate for our specific elevation, so don't let that throw you. You will be on the right page. Some of the other big internet weather sites generally lump us in with Phoenix or Flagstaff when in reality we are usually somewhere between the two. Remember that elevations are critical when looking at weather in Arizona. For the record, Phoenix is about 1600 Ft, Sedona averages 4,000, and Flagstaff around 7,200. The higher the elevation, the cooler the weather. Sedona is usually about 10 degrees cooler than Phoenix (in the summer months we are up to 25 degrees cooler than Phoenix) and about 10 degrees warmer than Flagstaff.

Regardless of the time of year, temperatures start cooling off at dusk so you may wish to have a light jacket for some evenings while staying at our Sedona Bed and Breakfast. Usually sunny and dry, if we do experience an occassional rainstorm, skies usually clear fairly quickly. Sedona averages less than 2 inches of precipitation over the entire month.
In the unlikely event that weather is inclement while you are here, just ask us to dust off our "Rainy Day Activities" List. We can find lots of exciting things for you to do anyway, including just relaxing by the fire here at Canyon Villa Inn, where you can enjoy a spectacular view of the Rocks right before your eyes the whole time.
TIME ZONE: MOUNTAIN STANDARD without Daylight Saving.
Note: Arizona does NOT use Daylight Saving Time so our time remains that same throught the entire year. Because of this our time zone is sometimes referred to as the ARIZONA TIME ZONE on computers and cell phones. Here's how it calculate the time differences from other North American zones.

From March 11, 2018 through Nov 4, 2018
Arizona Time is:
Eastern Standard LESS (-) 3 Hours
Central Standard LESS (-) 2 Hours
Regular Mountain Standard LESS (-1 Hour)
The same as Pacific Standard
From Nov 5th, 2018 through March 10, 2019
the time in Arizona is:
Eastern Standard LESS (-) 2 Hours
Central Standard LESS (-) 1 Hours
Pacific Standard PLUS (+) 1 Hour
Confused? Dont' be. Try this USA Regional Time Map.
Red Rock State Park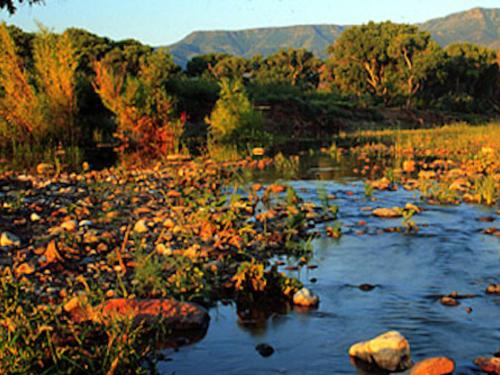 PARK HOURS: 8 AM to 5 PM
(Last entry is 4:30 PM)
(928) 282-6907

VISITOR CENTER: 9 AM to 4:30 PM Includes an interpretive area, movie theater, a gift shop and restrooms. A special monthly theme is played each day.
EVENTS and ACTIVITIES include Wed. & Sat. Bird Walks, daily Naturalist Hikes, scheduled lectures, and a short film about Sedona.
Sedona Heritage Museum
VISIT THE MUSEUM - 11:00 AM to 3:00 PM (closed on major holidays)

ACTIVITIES include history walks, an arts & crafts fair, woodcarving classes, and lectures about area Native American history and their challenges.
More Things to Do all over the Sedona area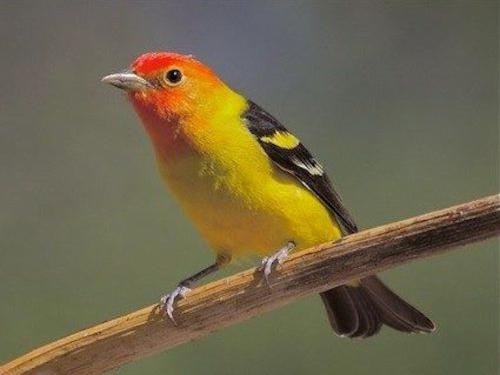 WEDNESDAYS AND SATURDAYS:
FIRST FRIDAY EVENING
SATURDAYS ONLY:

Hike to Eagles' Nest Overlook / Red Rock State Park (3 mile round trip at 10:00)
FRIDAYS AND SATURDAYS

Sunset Hike at 6 PM at Red Rock State Park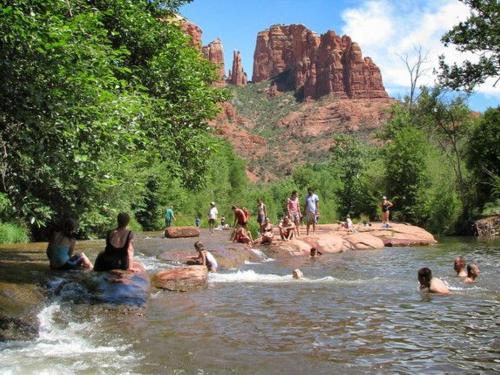 DAILY
Winery Tours such as the Page Springs Winery. Take a picnic lunch to enjoy creekside!
Guided Nature Walk at Red Rock State Park at 10 AM
Tour the San Francisco Peaks -- just north of Flagstaff in ski country.
Tour the Native American Ruins at several locations around Sedona.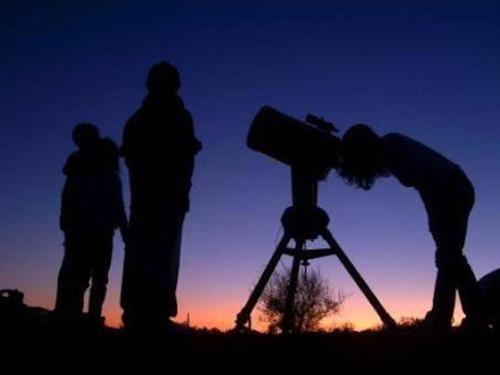 NIGHTLY

Astronomy Tours--Evening Sky Tours using state of the art telescopes--by advance reservation only.
MORE THINGS YOU CAN DO ALMOST ANY DAY OF THE YEAR
See our ACTIVITIES page for even more information.
Scheduled programs on local Natural History. Geology, and pre-historic native Sinaguan Culture. Red Rock State Park in the Red Rock Theater.
Customized Hiking and/or climate controlled SUV Back road Tours of the Red Rock country with our preferred tour guide, Mike Krajnak, WFP, and John True of SouthWest Outside. Full day trips with Mike or John are also available to the Grand Canyon. More info about Mike, John and Southwest Outside is available at http://www.southwestoutside.com. Note: Cash or Check Only
Grand Canyon Day Trips--we can arrange a tour for you or drive up on your own. We will help you customize your trip so that you can see the Painted Desert in addition to the Grand Canyon. Call us in advance if you are considering a tour to the Grand Canyon. Custom or private tours are available leaving directly from Canyon Villa Inn by advance reservation only.
Verde Canyon Railroad Trip--a leisurely afternoon trip through the Verde Valley with wonderful views of Indian Ruins and crimson cliffs. A lazy 4 hour train ride. (Closed Tuesdays) Advance reservations required.
Horseback Riding--Another unique way to experience our beautiful scenery. The M Diamond Ranchis a working cattle ranch offering rides daily except Sunday. Great views of the Verde Valley, Jerome and San Francisco Peaks from their property. (Closed Sundays) Cowboy Cookouts available.
Mountain Biking--rentals available from Absolute Bikes located 1 block from the inn. Mountain Biking Tours available by advance reservation.
Hiking--We have 100 hikes in our area. We have additional information about hiking for you once you arrive at Canyon Villa Inn.
Golf--We have two award winning 18 hole courses within a mile of the Inn. The Oak Creek Country Club is a stunning 27 year old Robert Trent Jones course just down the road from Canyon Villa. And the Sedona Golf Resort. is a Southwest design course just south of that. There is also a convenient 9 hole course available in the area as well at Canyon Mesa.

AND DON'T FORGET---
You are more than welcome to bring your own wine, beer, or liquor, since we do not have a Liquor License. We have stores in our immediate area if you would like to purchase any alcohiolic beveragesr once you arrive to bring back to the inn.
Please let us know if you would like us to have fresh flowers delivered to your room! $59.00.
If you have any dietary restrictions that you would like us to know about, just give us a call or email us at Innkeeper@canyonvilla.com. With advance notice we'll do everything we can to meet any of your dietary requirements.